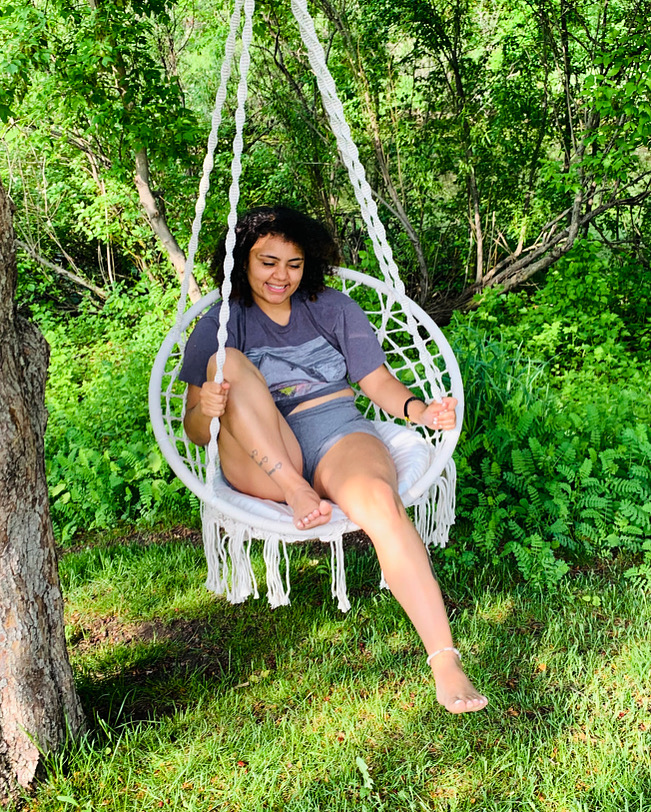 Peace!
My name is Angelique Cason and I am the owner of Storrae Healing!


I am a Certified Herbalist (Minneapolis community & technical college, 2021), Certified Kemetic Reiki Practitioner (RaSekhi Arts Temple, 2021), Sound Healer, Master Manifestor and Intuitive Reader!

All of my herbs are harvested by me in Minnesota yearly during the Spring/Summer. I hand make all of my products from scratch and ensure that I am only using the highest quality of energy.

I started my spiritual journey back in 2017 when I was so depressed and weighed down by trauma that life felt unliveable. I knew there had to be a way out of the mental hell I was in so I prayed and asked God to send me a sign and reveal my purpose. That same week I was at work and the TV droned on per usual but something caught my attention- the show was talking about Past Life Regression and how the woman there regressed back to her past lives and childhood to heal from anxiety, depression and trauma in her current life. This intrigued me so much that I purchased the book she recommended called "Many Lifes, Many Masters" by Brian Weiss. This booked CHANGED MY LIFE!!! I knew this was my sign and I started my journey to healing, again asking for signs along the way. All the things I needed were brought into my view- Shadow work, sound healing, elders, herbs, experiences, diet changes and much more. I started to reprogram my mind and through this I was able to reconnect with my ancestors as well as my higher self and tap back into my intution with ease. I have been on my journey since and its a never ending one to meet yourself. I am called as a vessel by the ancestors to help others do the same. I love my calling and aspire to assist as many souls as I can in this lifetime.

We crossed paths for a reason and I hope to meet you soon!
Until then, you are sure to feel my energy through any product you purchase.